08 May

Iteration 2023.02
We are constantly making Hubert better.
Here are some of the most notable features and improvements that we have made to Hubert since last time.
---
Edward has been translated to French
With the new release we've included the translations of basic functions in French. Now you can feel comfortable working  in your native language.
New Halina parameters and other properties in Photo selectors
We've made some changes in the Area Manager's, and now Photo Selectors' tab looks like this:
Relocation:
ApiKey, Selection limit and the checkboxes have been moved to the Product preselection. 

In the Product preselection you can also find the Keywords and tags tab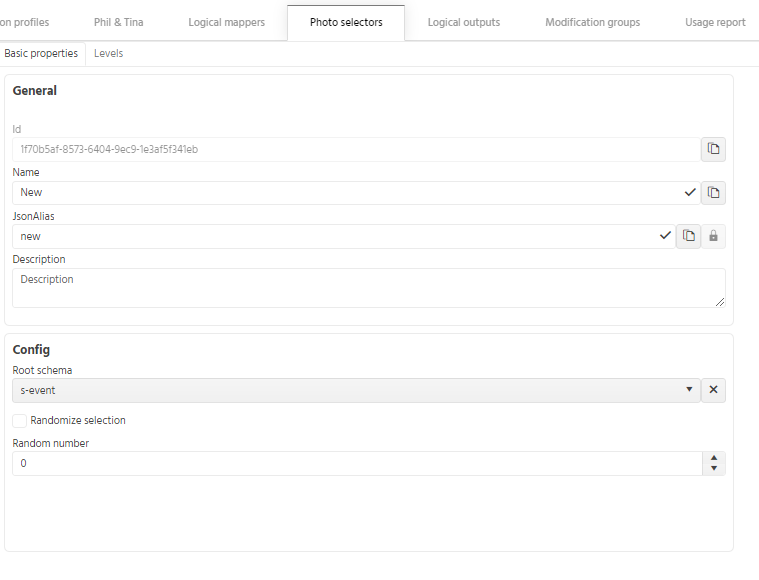 Photo Selector's Basic properties.
If TVMan is selected as Automatic selection source, a section called: TVMan selection options should appear below, containing:
Checkbox

Get foreign sources

– false by default

Chekbox

React to copyright updates

– false by default

Checkbox

Enable cast selector

– default false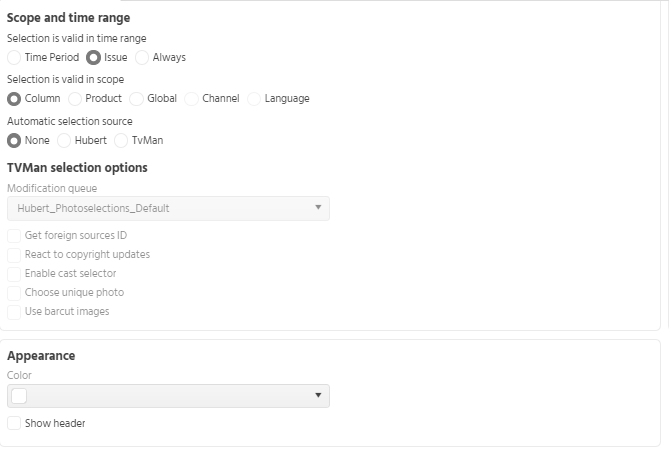 Halina's parameters as additional frame properties:
We've disconnected the frame definition into Basic and Generation

 In the Generation tab, we've placed the parameters of the generator (in this case – Halina) controlling the method of producing the final files.
Human app relocation to Area Manager
You may also notice, that the Human app has disappeared from it's usual place in the trampoline. It has been integrated into the Area Manager for your convenience. You can find it in the side menu of the app. All the properties have been preserved including the Assign products to tab with customers, groups and users' lists and the Assign to product tab.
We invite you to take a look and get familiarized with the new view.